Join the cannabis coach affiliate program that is Helping Thousands of People!
we pay you
75%

commissions!!

Want to feel good about helping people overcome their addiction whilst earning some well deserved commissions?

YES! This program is for you...

When will I get paid?

Clickbank sells our products - they are a trusted online retailer specializing in digitally delivered products. They have a sophisticated affiliate program that pays you automatically. It is very quick and easy to use, and best of all registration is free!

Clickbank pays by cheque on a 2 weekly basis. Unlike other affiliate programs, Clickbank will not hold your funds until you have reached a certain limit. The minimum payout is $10 and as a result this will not affect you. After you have made your first referral you will receive your cheque on the next 2 week cycle.

What are the advantages?

Clickbank is free for affiliates


You're paid by cheque twice monthly


View your sales online at Clickbank


No Risk! Clickbank always pays you
Clickbank is a highly respected and well established payment merchant. Clickbank will handle the payment transaction and not me. This gives you greater peace of mind that you will always receive your money!
How do I join?
Joining is fast, simple and free! First you will need a Clickbank account to be able to receive money from them. Click here to register an account.
What's my unique URL?
Once you've made an account, all you need to do is promote our product. You can do this by placing an affiliate link in your website, newsletter or email ad. Simply copy and paste the following link ...
http://
XXXXX
.ccoach.hop.clickbank.net
Replace the XXXXX with your unique Clickbank Affiliate Username and you're ready to sell!
Every time someone clicks on your affiliate link they will be forwarded to cannabiscoach.com. If they decide to purchase the Easy Quit Marijuana Audio Program, you will receive 75% of the profits! It's that simple.
Clickbank uses cookies to store your unique affiliate ID on the readers computer, so even if they decided to bookmark the page and buy at a later date, you will still receive your 75% commission!
Do you have any advertising banners I can put on my website?
Yes! Please see below. Don't forget to update the link code with your correct ClickBank id!

http://www.cannabiscoach.com/banner1.gif

http://www.cannabiscoach.com/banner2.gif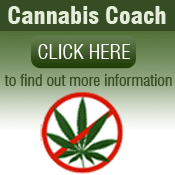 http://www.cannabiscoach.com/banner3.gif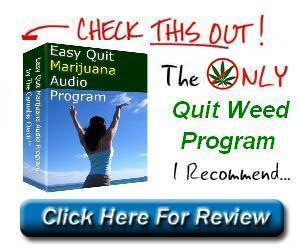 http://www.cannabiscoach.com/ccoach-banner1.jpg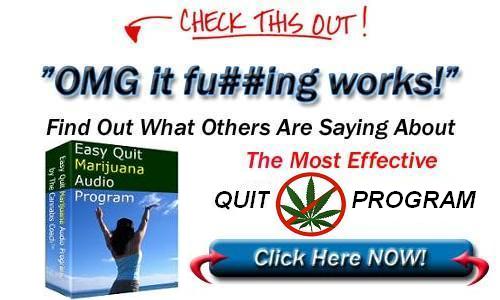 http://www.cannabiscoach.com/ccoach-banner1.jpg
How should I advertise?
The most effective way of advertising our product is by using Pay-Per-Click (PPC) search engines. Visit Google Adwords or Yahoo Search Marketing to learn more and get started.
This is not the only method of advertising. You can promote our site on your own website or if you are good at writing ad's and articles then ezines and weblogs could help you direct marijuana users to our site.
If you run your own smoking related or marijuana related website then you can advertise our site by placing a link on you webpage.
Or perhaps you have your own newsletter and you think your readers might be interested in our product. We will happily write an advert for you or perhaps you could perform a review of our website.
If you need any support or if the Cannabis Coach team can do anything to support your advertising needs, then please feel free to email me at gary@cannabiscoach.com.
To your success,


Gary Lewis
The Cannabis Coach ™
gary@cannabiscoach.com